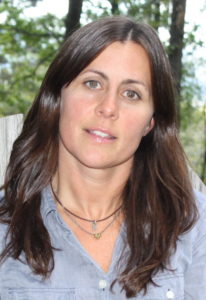 Associate Broker, ABR
845-255-2571
anitahouse@steffensrealty.com
I feel fortunate to have chosen a career that I not only love but one that is also both challenging and interesting.
I was a client of Steffens Realty when my husband and I purchased our first home in 1999. I was able to experience first hand the complete renovation of an old farmhouse, while simultaneously subdividing the land it sat on. This was followed by homes being constructed on two of the three parcels, followed by the listing and selling of all aforementioned properties. This success led to purchasing another home, renovating, again selling, etc. . . After ten years of investing in and being an active participant in our local market I decided that it was time to get my real estate license.
Once licensed, I could not think of a better suited realtor to work with than Richie Steffens. Each of my clients receive my personal attention and the benefit of my direct access to my mentor/Broker. Having a direct "partnership like relationship" with a Broker who has 40 years+ experience has provided me with the support to take on challenges that most salespersons could not. 10 years later I am now an Associate Broker and I pride myself on the unique Mom and Pops style of Real Estate Steffens Realty is able to offer.
I attended local schools while growing up in New Paltz, I then got a Bachelors degree in Social Work from the University of North Carolina at Wilmington, where I met my husband. We returned to my hometown "temporarily" and then never left, deciding it was the perfect place to begin and raise our 3 children.
The ease and comfort I feel being a realtor in the New Paltz area is not just because of my love for connecting people to the right homes, and meeting each individual's wide range of needs, but having spent most of my life in the New Paltz area aids me in guiding my clients in the right direction. I feel very privileged to have made so many helpful local connections over the last 20 plus years, and can honestly say that I am an expert in this area when it comes to all levels of real estate. There is literally not one stone I have left unturned here! I truly enjoy all aspects of real estate and look forward to making your real estate dreams come true!