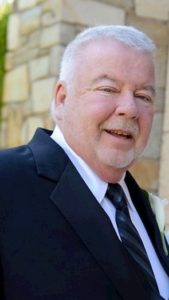 Broker, GRI, SRES
rich@steffensrealty.com
With better than 30 years as a full time Real Estate Broker, Consultant, Investor and Developer I believe it has been the relationships I have developed with the clients I've met that has been my greatest accomplishment.
I offer a service. I match the product of one individual with the needs, wants, and affordability of another individual. I am not a magician or a genie. What I do is listen to my client, then encourage and facilitate events to happen in favor of that client. Most individuals buy or sell a home once, twice, or maybe three times in a lifetime. I live these processes on a daily basis, under many different circumstances with training, education and experience. It's service in achieving a client's goal that earns me my fee.
I have enjoyed this profession since becoming a REALTOR in 1976. As I travel about the southern Ulster area I'm proud to witness the results of my success. I see countless clients enjoying their home purchases, clients enjoying the results of investments. I am proud to have played a major role in the development of Huguenot Park (senior low income housing I developed with funds from DHCR), built new homes with accessory apartments (concept developed to make single housing more affordable and recognized by the NY Times as an answer to a rising need for affordable housing), intelligent land management (developed one of the 1st area neighborhoods utilizing deed restrictions to protect the rural character) , redevelopment of several commercial properties in Downtown, and many home renovation/recycling projects (the Green approach to housing).
I am an active advocate for education. I serve on the Education Committee for the local REALTOR Board. I enjoy learning and believe it is a life process. I am proud to have earned several professional designations.
I was 10 years old when we moved to New Paltz. Graduated local schools, SUNY NP College- BS & MS, was a 6th grade school teacher for a brief tenure then began my career. Married, raised two children, and involved myself in local volunteerism (most recently served on Bd. Directors of Habitat For Humanity). I've held elected office and served on community advisory boards. I've never given up my involvement in music and can still be found singing and playing in various Rock & Roll bands. I still drive the 1956 Chevy I purchased while in college.
But enough about me, how can I be of assistance to YOU?